Cottondale Swamp
has confirmed that we will be playing a Johnny Cash Tribute show on July 22nd (mark your calendar) - 10 bands, all playing Johnny Cash!!.
All the guys in
Cottondale Swamp
are HUGE Johnny Cash fans and we already play "Folson Prison Blues", but we need more Johnny Cash songs for the tribute show. We decided a must learn is "Sunday Morning Coming Down", but we need a few more.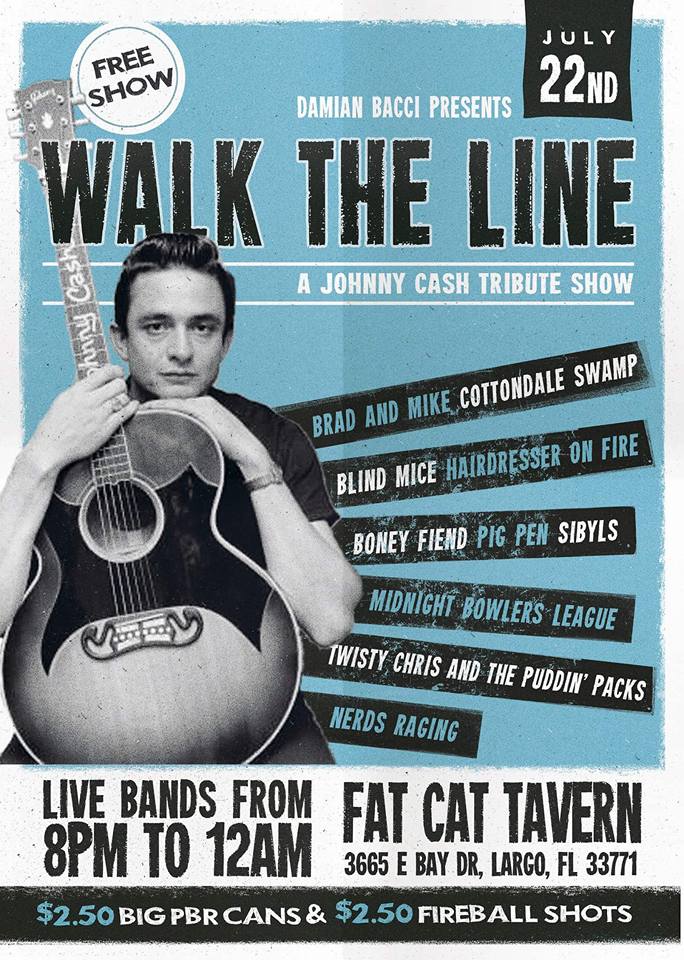 What Johnny Cash songs would you like Cottondale Swamp to play?
Send us your suggestions and if we pick your song, you will get a free copy of our upcoming album!!

Comment to this post with your suggestion or send an e-mail to michael@cottondaleswamp.com
Details about the
Cottondale Swamp - Johnny Cash Tribute Show
will be announced as soon as all the bands have confirmed.